Welcome to the Homepage von Alexander H. Hackenberg

I work as a self employed technical trainer and consultant together with world wide Cisco learning solutions partners as well as training centers providing NetApp classes. I was awarded the "Instructor Excellence Award" by Cisco.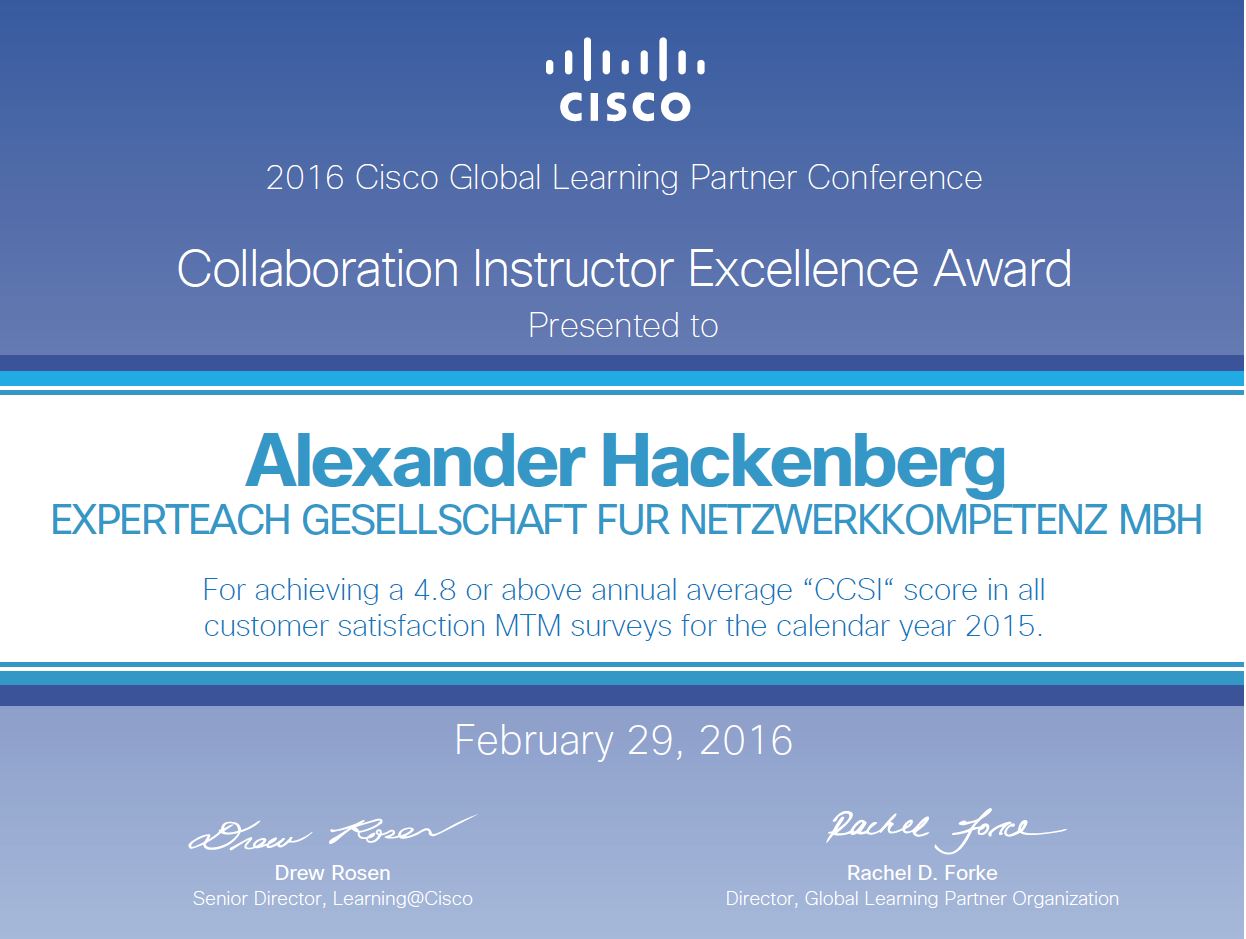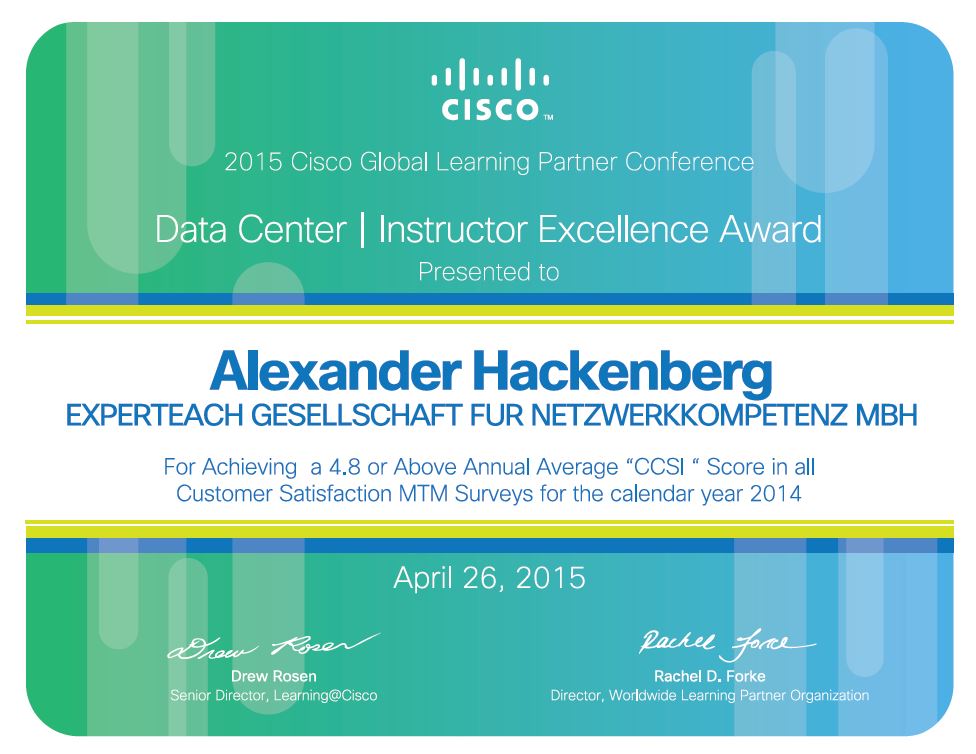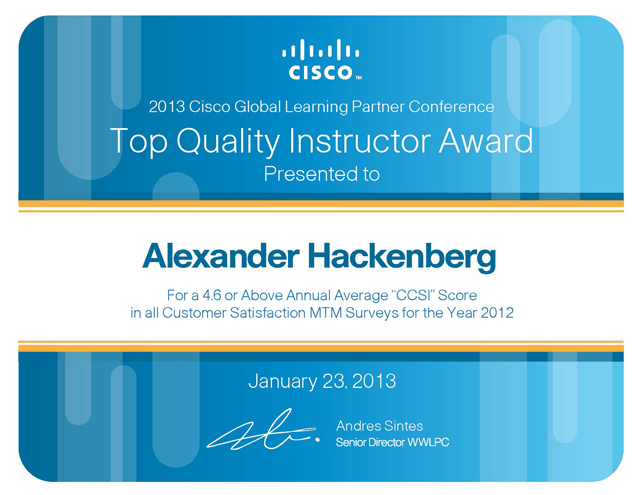 Beside that I offer hosting of web sites for small businesses like e.g.:
www.moekult.at, marian.hacki.at, lupo.md, blaueblunzn.at, etc. an.
I host a Forum about Dynamips, Dynagen, Pemu and GNS-3: 7200emu.hacki.at

and am CCIE number 8071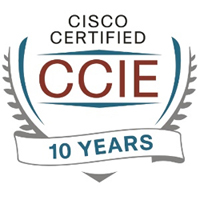 and Netapp Certified Data Management Administrator